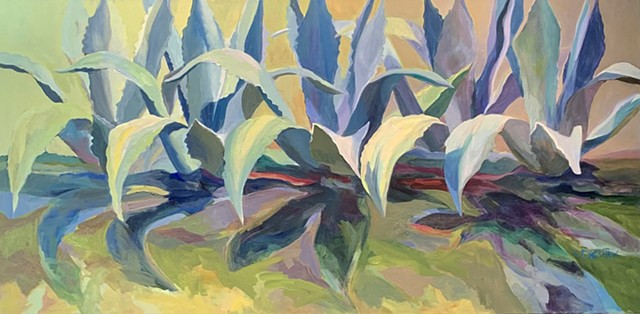 Passing Time
2023
30x60"
oil on canvas
My art is about delight in experiencing our world of diverse places and cultures, many of which I've had the opportunity to live in, study in and visit. What may be described as recording, is really an emotional response to the uniqueness.
While traveling, one of my fondest dreams was to live somewhere long enough to have at least a 15-year-old garden. That dream has come true and during the last several years I've concentrated on painting gardens, especially my own.
In relation to more permanence my delight now is the exploration of this intimate world of change according to sun, shade, flood, drought, wind and peaceful calm. It's the growth patterns and colors that attract me and give me endless opportunity for investigation into growth of my own work.